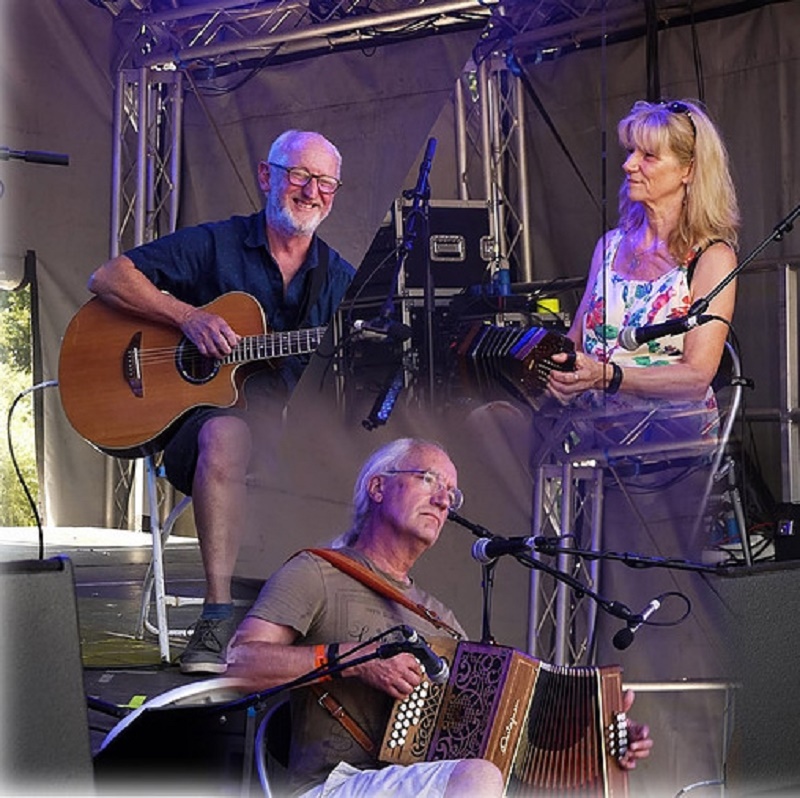 Summerwood is Kate Morris, Tony Croft and Kent Prentice, playing accordion, concertina, melodeon, flute, whistle and guitar, performed with the occasional clog dance.
Summerwood play Carolan is a musical  journey into the world of Ireland's most famous composer, Turlough O'Carolan, a blind, itinerant harpist who wrote some outstandingly beautiful melodies, many dedicated to the wealthy patrons that provided support to him on his way.
Summerwood play Carolan weave unique arrangements and intricate harmonies around some of Carolan's best-loved and some less-well-known tunes.
​
Summerwood play Carolan was first performed on Sunday 8th July at the acclaimed Folk in a Field Festival, West Acre, Norfolk, July 6-8 2018.
https://www.facebook.com/tony.croft1
Festival Performances