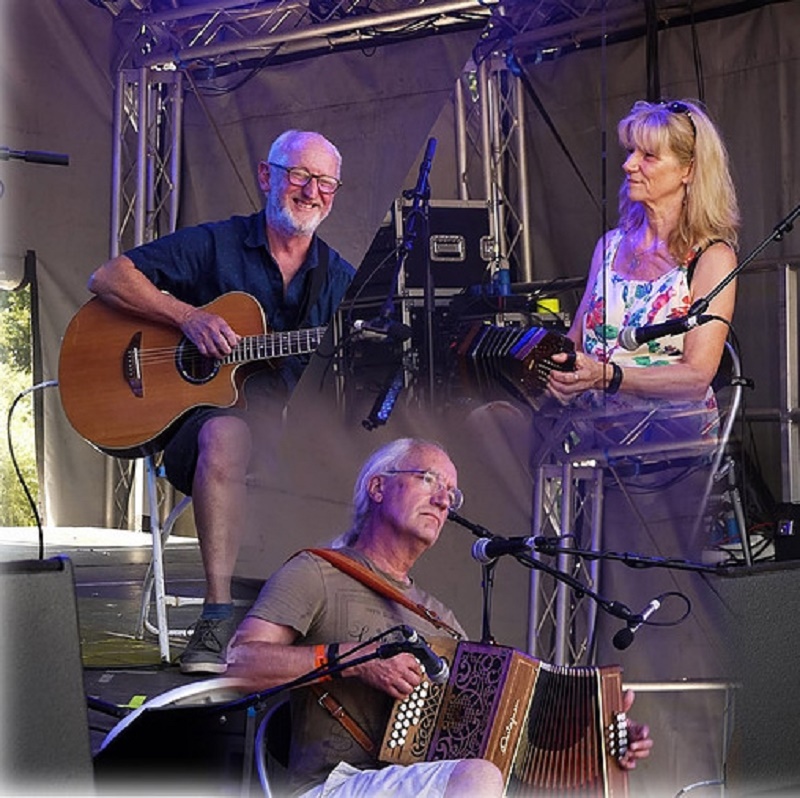 Summerwood is Kate Morris, Tony Croft and Kent Prentice, playing accordion, concertina, melodeon, flute, whistle and guitar, performed with the occasional clog dance.
Summerwood play Carolan is a musical  journey into the world of Ireland's most famous composer, Turlough O'Carolan, a blind, itinerant harpist who wrote some outstandingly beautiful melodies, many dedicated to the wealthy patrons that provided support to him on his way.
They weave unique arrangements and intricate harmonies around some of Carolan's best-loved and some less-well-known tunes.
​Summerwood play Carolan was first performed on Sunday 8th July at the acclaimed Folk in a Field Festival, West Acre, Norfolk, July 6-8 2018.
Folk Trail Feature on Summerwood
What's your name and where are you from?
"Summerwood" is Tony Croft, Kate Morris and Kent Prentice all based in Nottingham.
What is your local folk club or place you regularly perform?
Ruddington Folk & Blues
How did you get into folk music?
Too long ago to remember!
Who is/are your folk and/or musical inspiration?
Turlough O'Carolan
What is your favourite song/piece from your set?
A couple of Irish airs: "Blind Mary" and "The Fairy Queen"
Who are you most looking forward to seeing at this year's folk festival?
Sheila Mosley
Tell us about the best gig you have ever been to?
Towersey Folk Festival over many years.
Choose a Christmas song?
Fairy Tale of New York
If we were to buy you a drink (I'm not saying we will, but…) at the festival what would you want?
A glass of dry white wine for Kate
Where can we find you? (social media/you tube / band camp/ gigs etc)
https://tony7901.wixsite.com/summerwood
https://www.facebook.com/tony.croft1