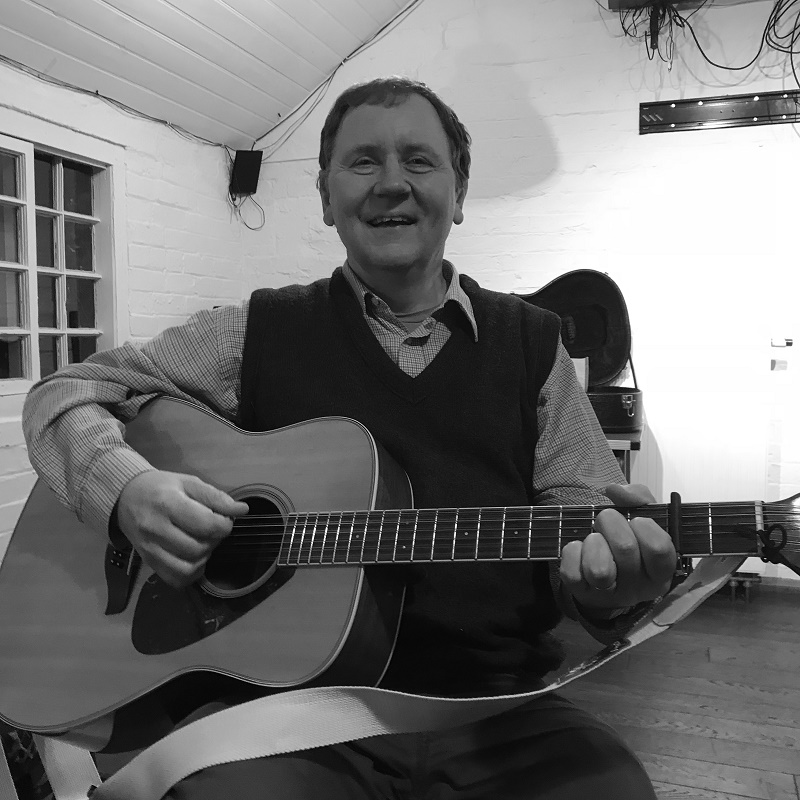 I am inspired by some of the original masters of the pre-war blues (Patton, Johnson, McTell, Wolf) and those from the 50s, 60s and 70s who have developed and passed this genre on to others. Having lived in Chicago for eight years in the 1980s, I also draw inspiration from Buddy Guy's Checker Board Lounge on 43rd Street (now sadly gone) and the wonderful blues musicians who played there. A long time ago I played in a ceilidh band and am also influenced by celtic and bluegrass music, especially the Old Crow Medicine Show.
What's your name and where are you from?
Steve Wickham from Braunston-in-Rutland
What is your local folk club or place you regularly perform?
Melton Folk Club, Rose and Crown, Tilton, Exeter Arms, Barrowden, Hop Pole, Beeston (occasionally)
How did you get into folk music?
Playing sessions in Irish pubs in Oxford
Who is/are your folk and/or musical inspiration?
Many blues musicians including Howlin Wolf, Kokomo Arnold, Charlie Patton, Blind Willie McTell
What is your favourite song/piece from your set?
Current favourites are Wild Horses, Police Dog Blues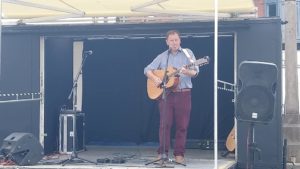 (Steve Wickham, mainstage Melton Folk Festival 2019)
Who are you most looking forward to seeing at this year's folk festival?
Mick Mangan and Main Street Band
Tell us about the best gig you have ever been to?
I think that would have to have been The Clash at Birmingham Hippodrome in 1977
Choose a Christmas song?
The Boars Head carol
If we were to buy you a drink (I'm not saying we will, but…) at the festival what would you want?
Gin and tomato juice with Worcester Sauce
Where can we find you? (social media/you tube / band camp/ gigs etc)
There are a few videos on Facebook as Stephen Wickham or the Melton Folk Trail website
https://www.facebook.com/stephen.wickham1