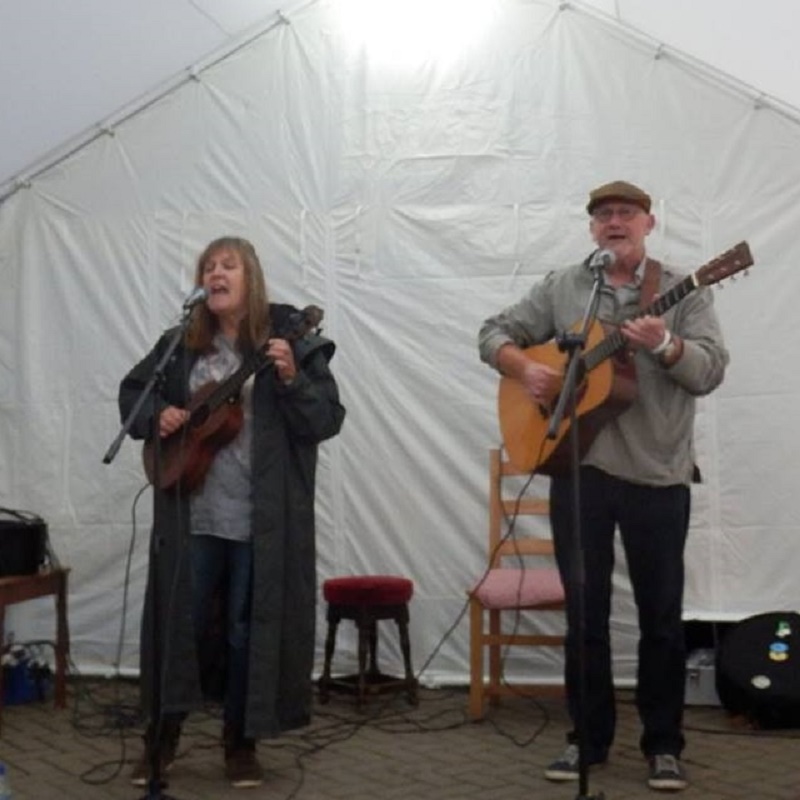 Acoustic Duo
Folk Trail Feature on Sound Eclectic
What's your name and where are you from?
SOUND ECLECTIC from Cornwall
What is your local folk club or place you regularly perform?
Dreamers Folk Club in Four Lanes and Penzance Folk Club
How did you get into folk music?
From teenage years with the contemporary folk scene in the early seventies
Who is/are your folk and/or musical inspiration?
Too many to list, but maybe John Martyn, Richard Thompson, Paul Simon, Graham Nash, James Taylor and Neil Young.
What is your favourite song/piece from your set?
Under African Skies ties with I am no Mermaid, but of our own songs probably Smile and Beautiful Dreamer.
Who are you most looking forward to seeing at this year's folk festival?
Everyone, because we are new to the Festival and hope to see as many people as possible.
Tell us about the best gig you have ever been to?
Too difficult, probably the Isle of Wight Festival in 1970, but also Lincoln Folk Festival in 1971. Seeing Bob Marley in Hammersmith in 1976, Fairport Convention with Sandy Denny in 1974, and supporting Davey Graham and later Tim Hardin in Putney in 1978.
Choose a Christmas song?
Baby It's Cold Outside
If we were to buy you a drink (I'm not saying we will but…) at the festival what would you want?
A pint of beer.
Where can we find you? (social media/you tube / band camp/ gigs etc)
https://www.youtube.com/channel/UC2NRuqI_ZRixcIKLHbUWO0w?view_as=subscriber
https://soundcloud.com/rob-23-1/
https://www.facebook.com/sounds.eclectic.9