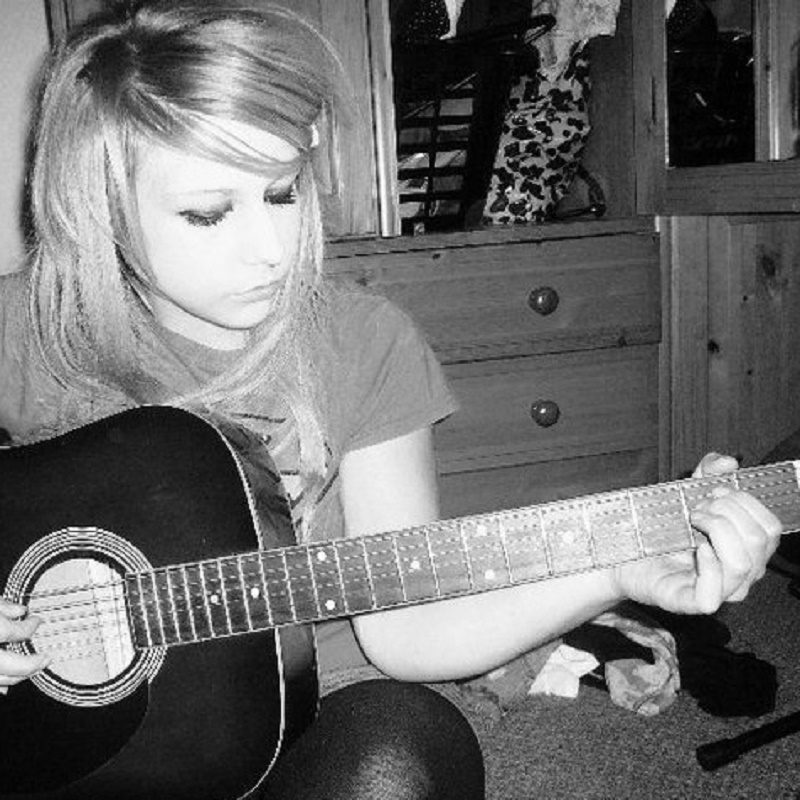 Contemporary singer / guitarist
What's your name and where are you from?
My name is Sian Frances, and I live in Melton Mowbray, Leicestershire. I grew up in Long Clawson so I am a Leicestershire girl born and bred.
What is your local folk club or place you regularly perform?
I haven't been involved with a folk club, but it is something I am excited to do in the future, I have played at the local pub 'The generous Britain' a few times in Melton.
How did you get into folk music?
I got into folk music through the love of the acoustic guitar. I started playing when I was 15, I taught myself and soon started finger picking along to my favourite Laura Marling records. I appreciate all music genres, music is healing.
Who is/are your folk and/or musical inspiration?
Laura Marling is my favourite Folk artist. She is a British young lady and her beautiful lyrics speak to me like no other. She is a massive inspiration for my song writing ventures.
What is your favourite song/piece from your set?
I am excited to play some of my originals to everyone, because they are very personal. My set is rather varied with inspiration from folk, country and other fusions so I hope people will enjoy it.
Who are you most looking forward to seeing at this year's folk festival?
I am excited to see all the talent the folk festival has to offer!
Tell us about the best gig you have ever been to?
I have been to many different gigs and they were all brilliant for different reasons. Seeing Laura Marling playing an intimate gig in London was fantastic, it gave a better vibe in a smaller venue!
Choose a Christmas song?
Always the Pogues "Fairytale in New York", you cannot beat it!
If we were to buy you a drink (I'm not saying we will but…) at the festival what would you want?
A nice red wine would be lovely!
Where can we find you? (social media/you tube / band camp/ gigs etc)
Facebook : https://www.facebook.com/sianfrancesmusic/
Youtube: https://www.youtube.com/channel/UCx2mmpd_nKGgkhwjgdB0AhQ?view_as=subscriber
https://www.facebook.com/sian.horton.33