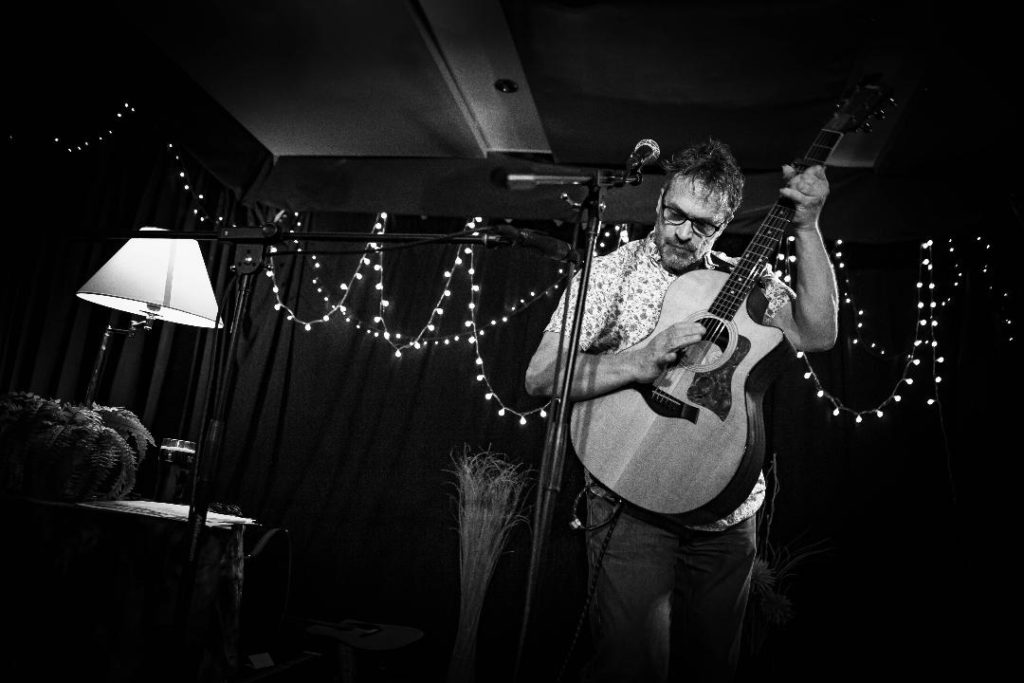 Contemporary folk guitarist / singer songwriter / vocalist.
Showcasing original songs and poetry,  Northampton's Russell Heyworth, writes with honesty, affection and humour.  Shows combine  folk-style acoustic songs with a melodic pop sensibility, interspersed with witty and poignant self-styled 'dodgy' poetry. Has recently been playing extensively around midlands venues, songwriter events and festivals, recently supported Atilla the Stockbroker on his 40th Anniversary tour. 
He runs the "Hushed" acoustic sessions at The Lab Northampton and gigs regularlys. This is his first time at the Melton Folk Festival.
His has 6 sets this weekend, all will be unique and will give him a chance to perform his wide range of songs.