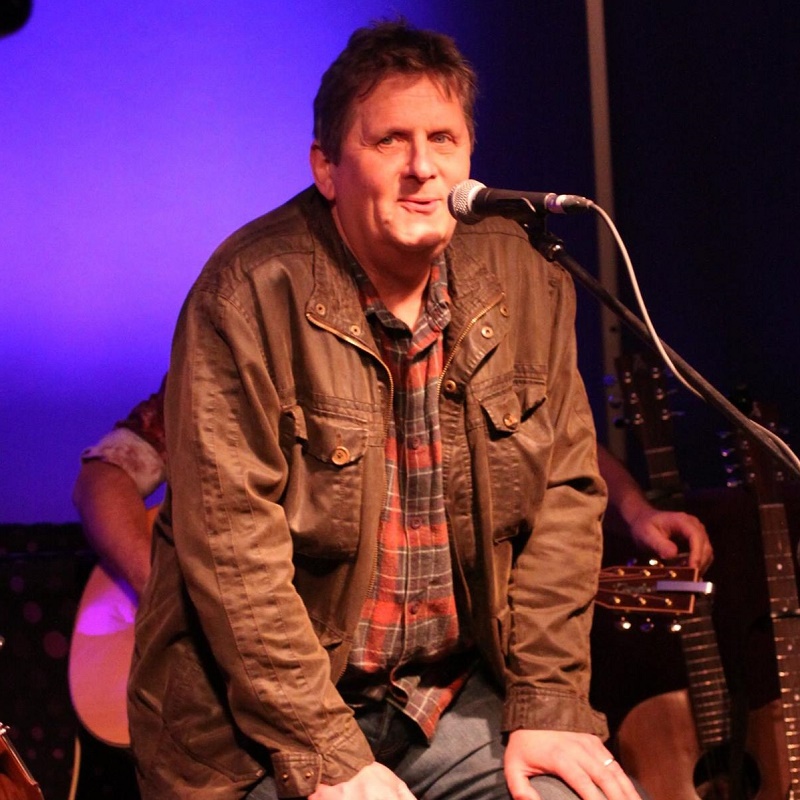 Solo Guitarist/vocalsit.   Mike Weaver is a singer-songwriter originally from Cheltenham, but now living in Worcestershire. He is a writer and illustrator by day and an acoustic performer by night, presenting his own material which draws upon both contemporary and traditional influences.
After a break of many years, Mike returned to songwriting and performing in 2013 and released a CD of original songs spanning three decades in August 2014.
Since his 'come back' he has played at a variety of events across southern England and the Midlands, and has been ranked as high as number two in the Reverbnation UK Folk Charts.
He has supported Irish prog folk duo Tir na nOg, Jennifer Crook, Ange Hardy & Lukas Drinkwater, Breton 'power folk' star Dom Duff and the legendary Steve Ashley as well as performing his own solo shows.
Festival appearances include Lechlade, Coffin Folk (part of Birmingham's Jewellery Quarter Festival), Mitcheldean Folk Festival and The Almonry Folk Weekend in Evesham.
Mike's CD 'The Others' was launched in early 2016, and tracks from it have received radio play on folk music stations in the UK, USA, Canada and Australia. A single from the album, 'Pembrokeshire Fair', was included on Acoustic Magazine's cover CD and distributed nationally in May 2016. An EP of four new songs – The Humming Days – was released in May 2017.
For more information and to hear Mike Weaver's music, visit www.mikeweavermusic.com
https://www.facebook.com/mike.weaver.1806
Festival Performances