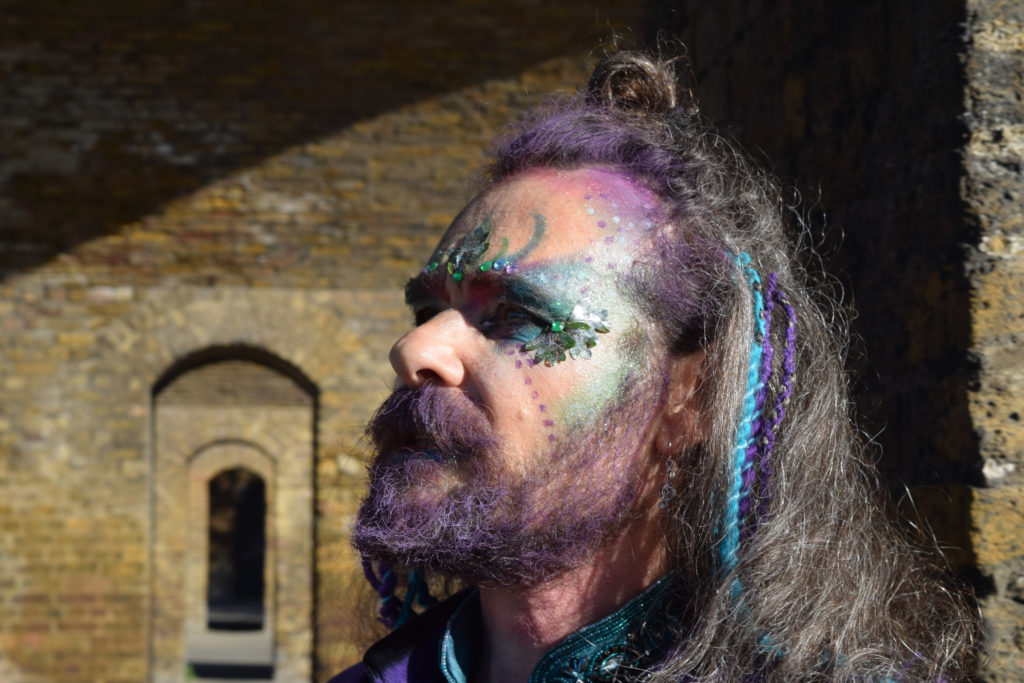 Marc Block has been performing most of his life. A singer from an early age, he also loved acting until seven drama schools turned him down at age 18, and his new-found love of writing songs and guitar-playing took over. He first appeared at a folk club at the Rutland Angler in Oakham in 1984 with the group Fiddler's Elbow, and was booked for his first paid gig, with Tony Wells as The Unison Twins, in 1986 by the Acoustic Alternative at the Magazine in Leicester.
Now a seasoned folkie, Marc is a highly engaging and personable performer, disarming and wooing his audiences with his emotional honesty, and combining tradition and innovation with a magickal and Queer slant to his songwriting.
A Musician in Healthcare by day, Marc is also known for being driver and accompanist to the great Roy Bailey in the last years of his life, and helps to run Queer Spirit Festival, probably the only festival of its kind in Europe.