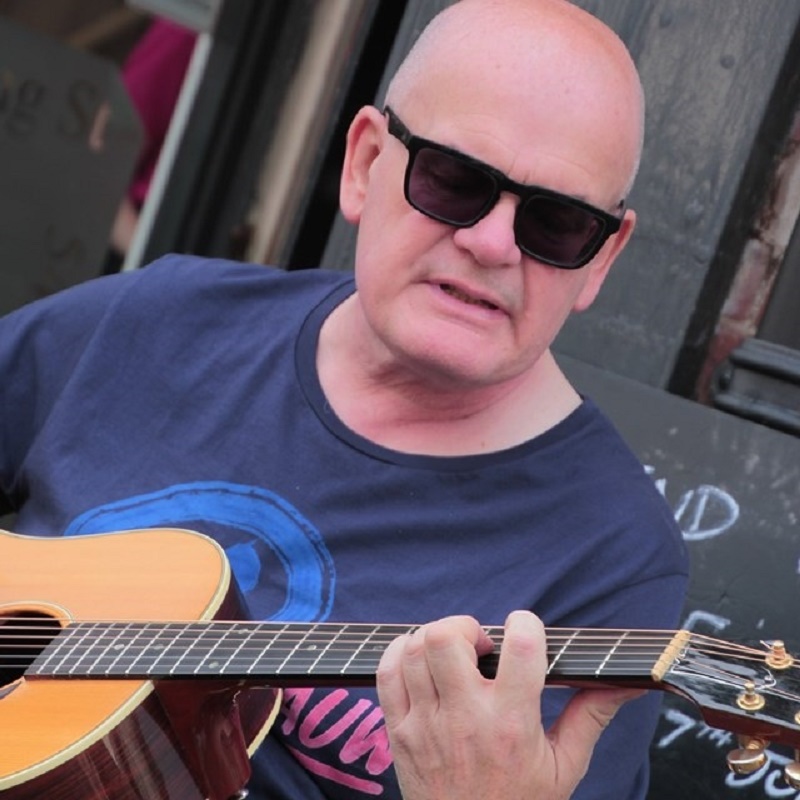 Genius songwriter, very powerful voice and a tremendous presence both on and off stage.
What's your name and where are you from?
I am Kevin Hewick.
What is your local folk club or place you regularly perform?
The Criterion and The Musician in Leicester have been my regular local live performance places.
How did you get into folk music?
I'm 62, old enough to have discovered folk via Bob Dylan when I was a kid in the 60s and Pentangle and The Young Tradition had their own radio programmes 1969 era and I heard Fairport Convention 'Liege And Lief'
Who is/are your folk and/or musical inspiration?
Musical inspirations include Neil Young, David Crosby, Roy Harper, Joni Mitchell, Tim Buckley, Jimi Hendrix, David Bowie, Nick Drake, John Lennon, Pete Townshend, Lou Reed, Patti Smith and Dylan, always Dylan.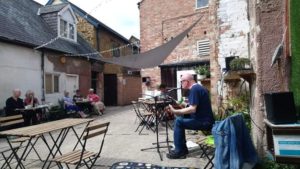 (Kevin Hewick Playing More Coffee at the Melton Summer Folk Festival 2019)
What is your favourite song/piece from your set?
My favourite song from my set would probably be the newest one, I love bringing new material into my sets, constant change and experiment.
Who are you most looking forward to seeing at this year's folk festival?
Karen Macleod I like a lot and Sarah Hinds was a wonderful discovery from the Melton Folk Trail.
Secret Magpies and/or Autumn Dawn Leader solo and Melanie Pegge are always great too.
Tell us about the best gig you have ever been to?
The best gig I ever went to? Impossible to say I've been going to gigs since I was 2 years old!
Choose a Christmas song?
The best ever Christmas songs are The Pogues and Kirsty McColl 'Fairytale Of New York' and George Michaels sad Christmas song 'December Song'. Jane Siberry did a fantastic live Christmas double album 'Child' in the 90s, that's a little known gem.
If we were to buy you a drink (I'm not saying we will, but…) at the festival what would you want?
I will be 19 months alcohol free so I will drink lots of coffee, tea and water during the festival.
Where can we find you? (social media/you tube / band camp/ gigs etc)
You can find me at
www.kevinhewick.co.uk
and hear all my recent albums at
https://kevinhewick.bandcamp.com/
and on Spotify, Facebook
and Twitter.
https://www.facebook.com/kevin.hewick?epa=SEARCH_BOX