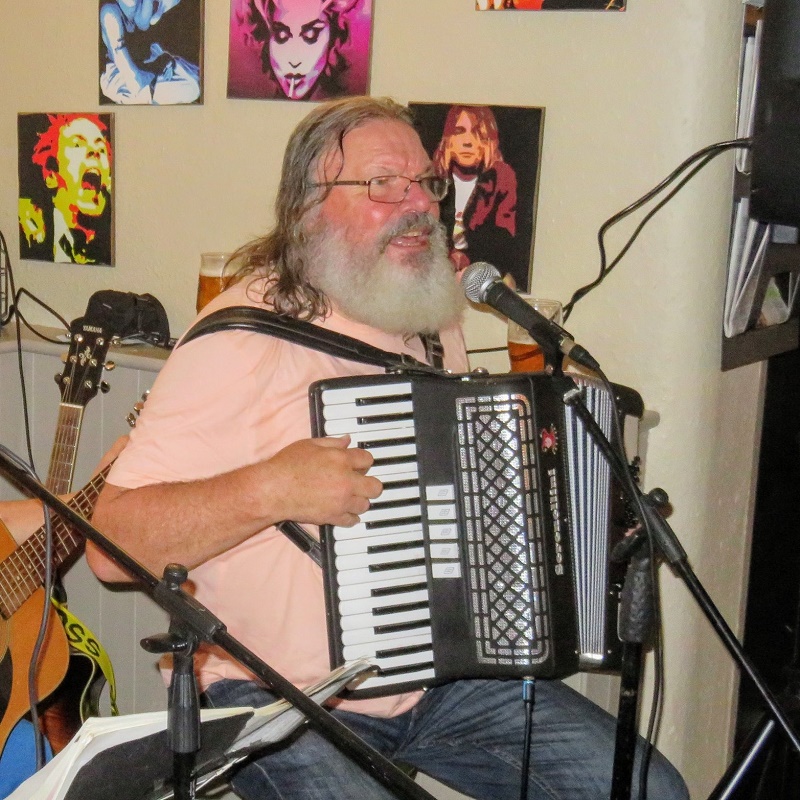 Contemporary Folk. Multi instrumentalist – guitar / accordian
What's your name and where are you from?
Kenny Wilson from Leicester
What is your local folk club or place you regularly perform?
It used to be the Exchange Bar, but that closed recently.
I play all over but particularly like the Black Horse, Braunstone Gate.
How did you get into folk music?
Listening to Bob Dylan when I was a teenager.
Who is/are your folk and/or musical inspiration?
Bob Dylan and Leonard Cohen. Also Velvet Underground and Tim Hardin.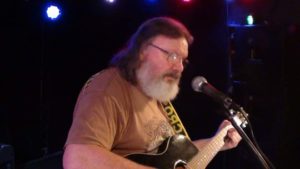 What is your favourite song/piece from your set?
Marlon and Brando and James Dean. I think it is the best song I have written.
Who are you most looking forward to seeing at this year's folk festival?
I like to be surprised. There are so many good artistes.
Tell us about the best gig you have ever been to?
That would have to be Herbie Hancock at the Barbican. Truly incredible.
Choose a Christmas song?
Must be Santa by Bob Dylan
If we were to buy you a drink (I'm not saying we will, but…) at the festival what would you want?
Any good real ale full strength. Old Original?
Where can we find you? (social media/you tube / band camp/ gigs etc)
All over. www.kennywilson.co.uk
https://www.facebook.com/kennywilsonsinger