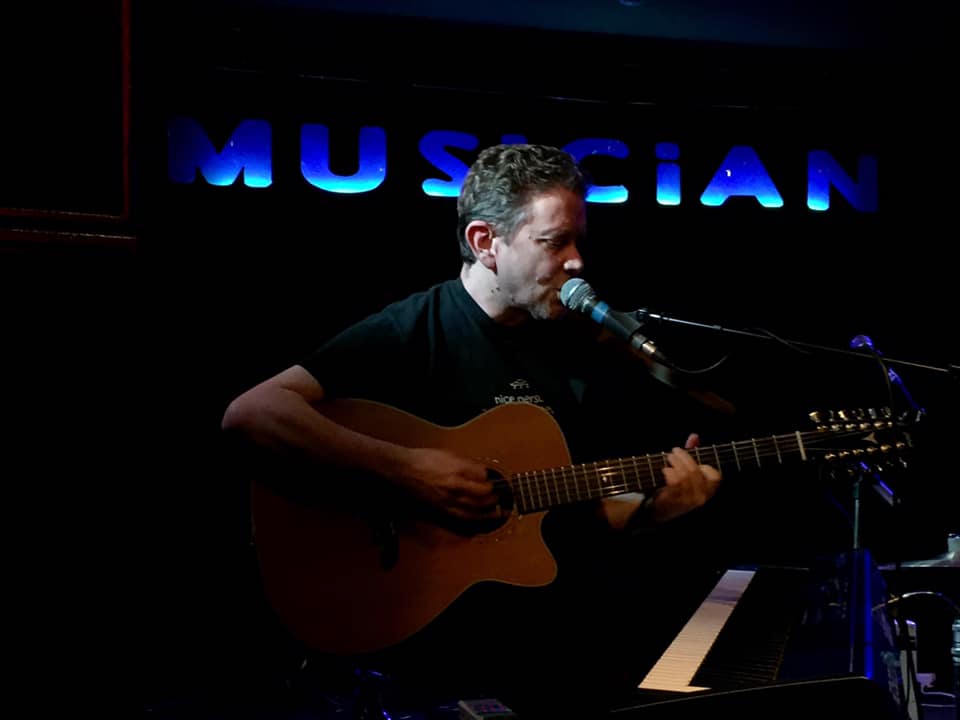 Multi-instrumentalist – currently playing in the folk band Govannen. Chris Conway is difficult to sum up in a few paragraphs as he is active in so many genres of music – singer-songwriter, new age, jazz, Celtic, world music, and electronic. This genre hopping makes him a moving target as an artist and keeps him below many people's radar, but there is a growing crowd of those in the know who enjoy the relentless creative flow of his music.
…
He has worked with a very diverse set of top musicians – he's played with members of Jethro Tull and Fairport Convention and toured with Peter Tork (Monkees). He's also played with composer Gavin Bryars, tabla man Talvin Singh, violin virtuoso Dr L Subramanium, and UK folk singer Martin Carthy. Brazilian jazz diva Ithamara Koorax and UK folk artist Vikki Clayton and Irish singer Bridget McMahon have all recorded his songs.
…
Chris Conway is a true multi-instrumental wizard – playing piano, keyboards, 9string acoustic & electric guitars, low, tin & twin whistles, live electronics, kalimba, theremin, zither, and vocals.
…
Chris Conway has a prolific recorded output, releasing over 80 CDs under his own name or with his bands. His music has been heard on UK National TV, Radio, and film. He has sold over 55,000 CDs worldwide.
…
Current activity includes
– singer-songwriter concerts or in duo with Dan Britton.
– Celtic band Govannen.
– Indo-jazz band Re-Orient (a.k.a. Jazz Orient).
– electronic ambient music duo Memory Wire.
– new age recordings and production for the Paradise Music label.
– solo jazz piano & vocals, or in duos/trios.
– solo improvised sets on piano or theremin & electronics.