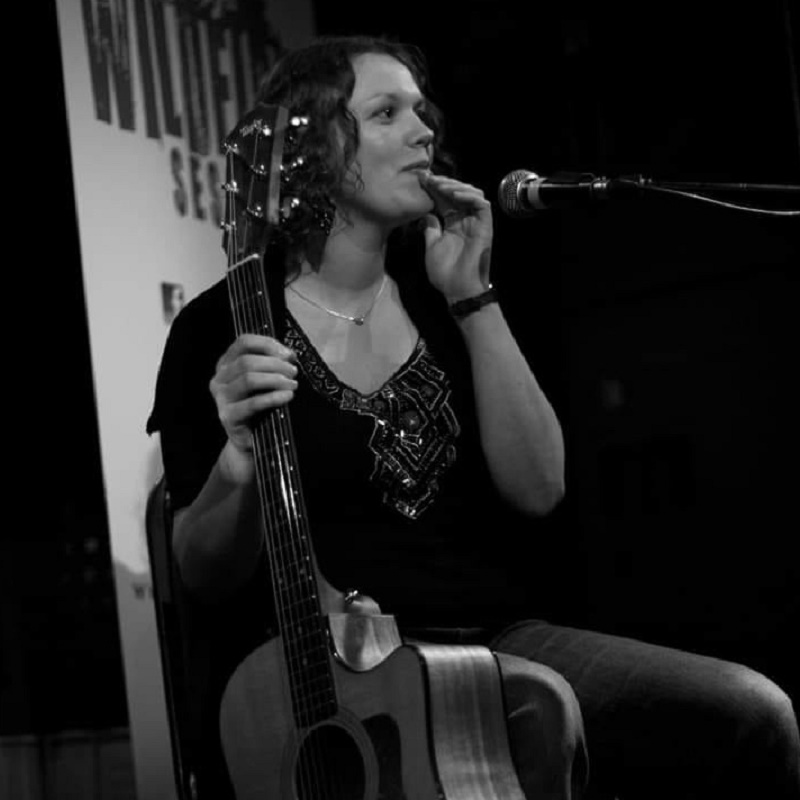 Folk/acoustic musician, writes and plays songs inspired by the North Yorkshire Moors and Coast, telling stories of people, places, life and love.
Folk Trail Feature on Becky Foord
What's your name and where are you from?
I'm Becky and I live near Loughborough but am originally from the lovely North York Moors, not far from Whitby
What is your local folk club or place you regularly perform?
Little outdoor summer festivals are fun, like the one we played at The Green Place in Sileby. The sun was shining and there was great cake!
How did you get into folk music?
My parents always had Fairport Convention, Steeleye Span or Donovan playing in the car so it just seeped in as I grew up.
Who is/are your folk and/or musical inspiration?
I grew up in a musical household, so my family I guess. There's a rich tradition of storytelling on both sides and this has influenced my songwriting. As a pianist I also love the music of women like Tori Amos and Kate Bush too – prolific, interesting and amazing musicians.
What is your favourite song/piece from your set?
I'm very close to Purple Heather – it's my love song to Yorkshire.
Who are you most looking forward to seeing at this year's folk festival?
I'm looking forward to wandering around and soaking up the atmosphere…but it would be good to see Matt Keneson among others, as I've never seen him play and I hear he's good.
Tell us about the best gig you have ever been to?
My first gig at 15 has to be up there. Pulp in 1995 at V Festival, in the mosh pit. First gigs are always pretty amazing…although I've seen lots of great acts since!
Choose a Christmas song?
I like Kate Rusby's Christmas albums and love 'Home' which I cover too.
If we were to buy you a drink (I'm not saying we will, but…) at the festival what would you want?
A pint of larger shandy please or just a nice cup of tea.
Where can we find you? (social media/you tube / band camp/ gigs etc)
BeckyFoordMusic on Facebook https://www.facebook.com/Becky-Foord-Music-2713290185363571/ ,
search BeckyFoord on Bandcamp.
https://www.facebook.com/Becky-Foord-Music-2713290185363571/