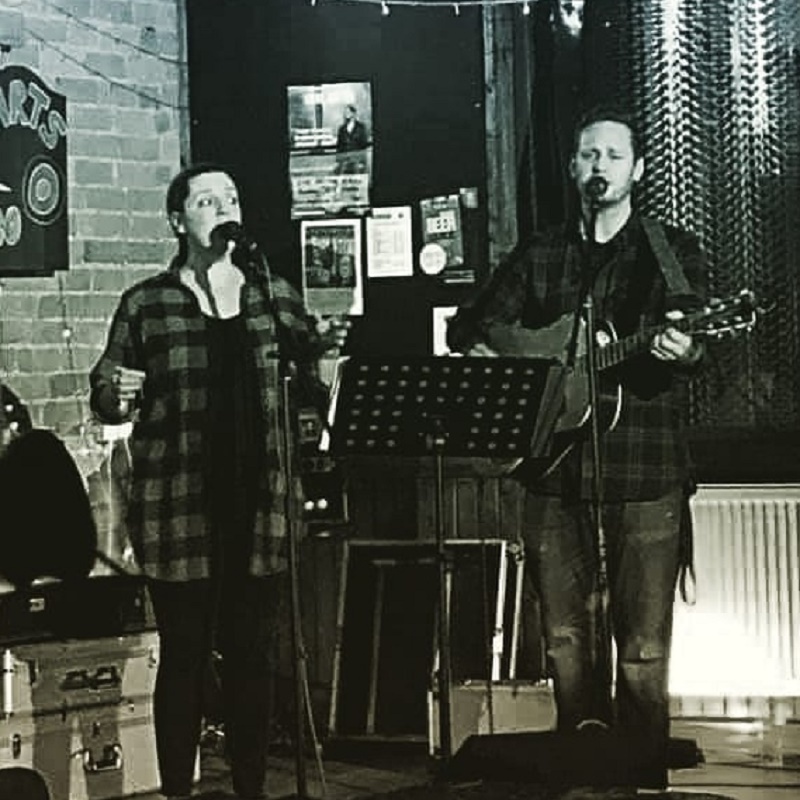 Superb duo – guitar/vocals/harmonies/original song.
What's your name and where are you from?
Tu-kay & Ryan, from Northamptonshire
What is your local folk club or place you regularly perform?
We have several residency spots, including The Albion brewery bar, Northampton, the Boat Inn in Stoke Bruerne and The Shire Horse in Kettering.
How did you get into folk music?
We both share a passion for music with a message and felt the folk style was most appropriate to convey our message.
Who is/are your folk and/or musical inspiration?
Joni Mitchell, Eva Cassidy, Simon and Garfunkel and many more influences demonstrated in our music. We have very eclectic taste between us!
What is your favourite song/piece from your set?
Echo: a song about overcoming life's obstacles and finding strength to move forward with a positive attitude.
Who are you most looking forward to seeing at this year's folk festival?
Whale
Tell us about the best gig you have ever been to?
Rebecca saw Terry Caller at The Jazz Cafe in Camden. The intimacy of the venue created an incredible atmosphere.
Choose a Christmas song?
The Meaning of Christmas by Ash Tu-kay. (Shameless plug )
A spaceman came travelling – Chris De Burgh
If we were to buy you a drink (I'm not saying we will but…) at the festival what would you want?
Vodka and diet coke
Where can we find you? (social media/you tube / band camp/ gigs etc)
Facebook – @tukayandryan
Instagram – @tukayandryan
Twitter – @tukayandryan
Website – www.tukayandryan.co.uk
https://www.facebook.com/tukayandryan/